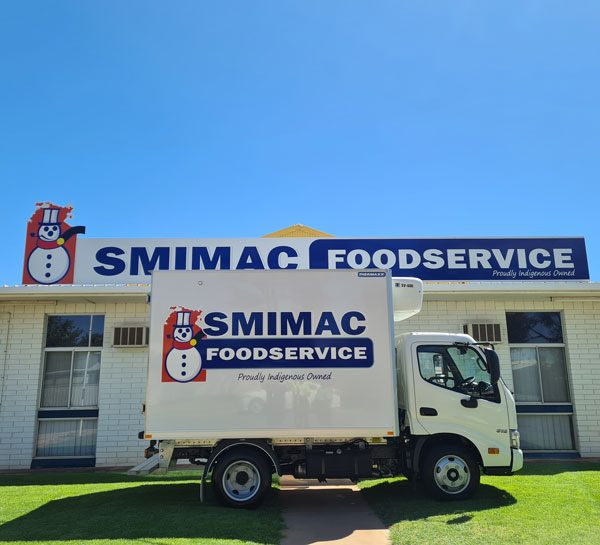 About Us
Smimac Foodservices is a Territory owned and operated Alice Springs based food wholesaling company with its parent company TAH Wholesale Pty Ltd based in Darwin.
Smimac Foodservices distributes to:
We source our goods from major National suppliers such as Arnott's, Balfour's, Don, KRC, Heinz, Ingham's, Tip Top/Speedibake, Lion Dairy and Drinks,
& Simplot. Which include well known brands such as I & J , Edgell , Birdseye , Sara lee, devondale , bega, western star, mainland, masterfoods, sanitarium ,sam remo, lipton, bushells, diploma, four and twenty, Mrs Macs and many more.